Video Footage
Need an extra shot to complete your project?
Check out NightGlass ImageCenter, where you get unlimited downloads for a monthly fee of
$9! GO>>
Need A Pro?
Need some advice from Video Professionals? Check out NightGlass Media Group for more info.
GO>>
Free Stuff!
Want a free mini course of "Waay Basic Lighting" or "On-Camera Basics"? Sign up now for your free instant download.
Lights and Cameras Super Pack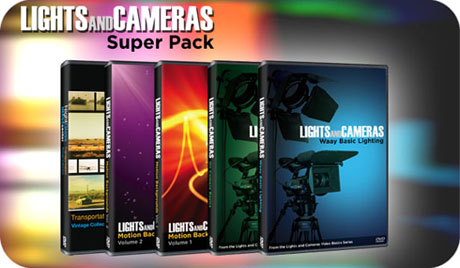 If you're ready to jump in with both feet, we've got the package for you!
We're offering
Waay Basic Lighting


On Camera Basics


Motion Backgrounds Vols. I & II
150 looping motion backgrounds


NightGlass Image Center Vintage Collection Transportation
100 great public domain clips from every form
of transportation
For the Lights and Cameras Super Pack Price of $99.00!
This is a tremendous arsenal of material to kick-start you to better
looking videos RIGHT NOW! Learn how to improve your video lighting with equipment from your local hardware store. Become a more polished on-camera presenter to better sell your product or service. Make your videos pop with graphic backgrounds and elements designed by award-winning broadcast designers. And finally, interject some fun into your next project with some campy clips from our Vintage Collection.

It's all here, so get your Super Pack and get started!